In remembrance of Kai, the plan for today was to treat kiddos to rides on the Zephyr train at Zilker Park. The weather didn't exact cooperate, so the train did not run, but that didn't stop many of us from going down to the train and staying somewhat dry (yet cold) under the covered area. Thank you so much to those of you that joined us, many of who drove in from Houston or Dallas!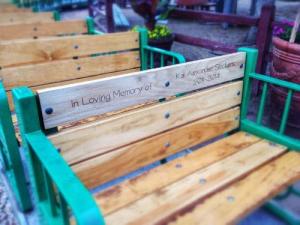 Despite the cold and the rain, the kiddos there seemed to enjoy the train even though it was stationary, which was really all we needed.
And thanks to everybody out there in Kai's Choo Choo Crew posting pics of your t-shirts! We're blessed to have so many who care so much.
https://www.facebook.com/PleasePrayforKai
Be on the lookout for a new day and time to reconvene at the Zephyr. Thanks to great friends who put this together, we'll plan to do this annually.
We missed sitting with you on the train today, buddy, but you were still there with us.