Since our first attempt at the Zilker Zephy train ride was a little soggier than we expected, we thought what better weekend to try again then Kai's birthday weekend.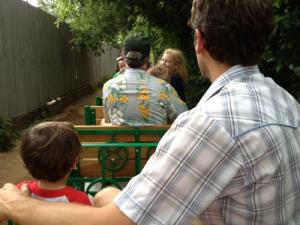 We'd like to invite you to come out on Sunday, June 29 to take a ride on the train, play onthe playground, say hi, and enjoy a few treats. We'll be out there from 10:00 – 12:30ish, and feel free to come and go as you please, there's no hard start time. The train runs about every 20-30 minutes.
Sun's out, Kai's out!